Webcasts
Services now available
Branding, lead generation and thought leadership opportunity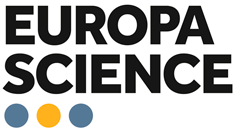 Europa Science Ltd is the governing body of Laser Systems Europe and its sister publications Electro Optics, Imaging and Machine Vision Europe, Scientific Computing World, Research Information and Fibre Systems.
The company regularly runs editorially-led webcasts on hot topics across the multiple industries it serves, which attract engaged audiences hungry for relevant insight and information in their field of work. Think of these as online round-table events.
For examples of our webcast services visit:
www.electrooptics.com/webcasts
www.imveurope.com/webcasts
www.scientific-computing.com/webcasts
www.researchinformation.info/webcasts
Webcast sponsors receive a full list of attendees, as well as branding options around the event itself.
If you also want to control the content, we'll work with you on an exclusive basis to create a webcast that's just about you and your products.
Contact Laser Systems Europe's advertising manager stephen.russell@europascience.com for more information.